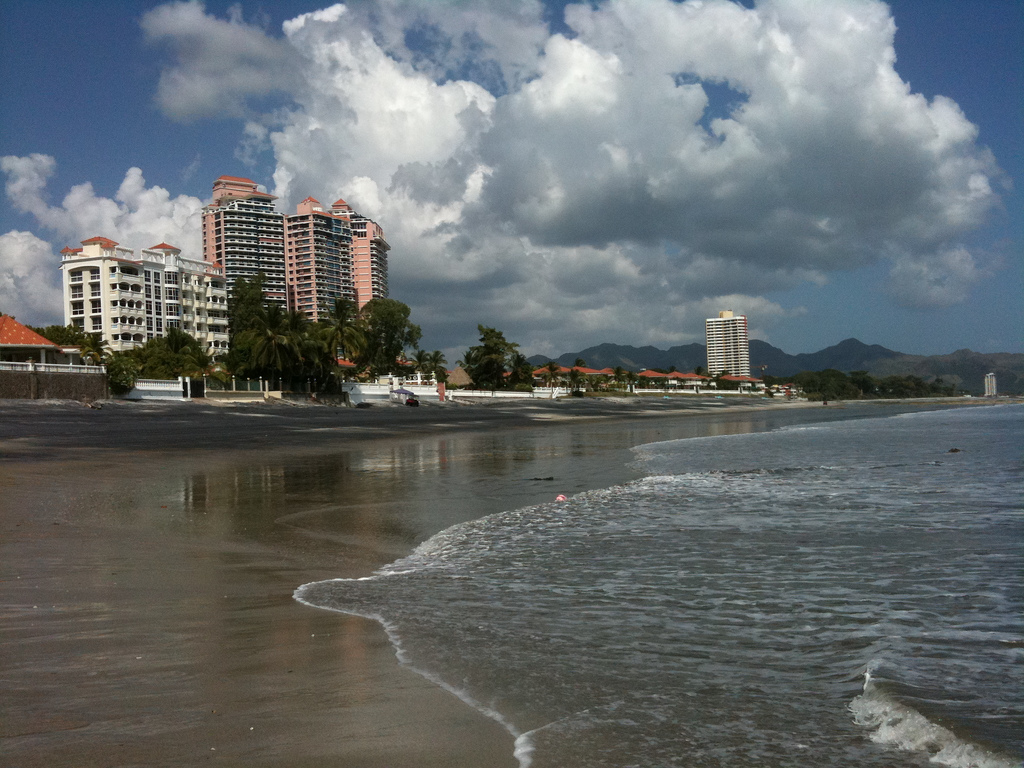 Population: Just over 25,000
Average Annual Temp: 87°F
Real Estate Prediction Meter (6 of 10)
Quality of Life (6 of 10)
Coronado, Panama comes in at number 12 of our top 50 spots. This vacation destination, visited by thousands of native Panamanians and foreign tourists was the location of the first resort development in the country. With an established infrastructure, solid reputation, and modern amenities, this Pacific idyll has gained a tremendous advantage over many other beach towns in the region.
Known as the Region of Llanos del Chirú to the Spanish landowners who settled there in the late seventeenth and early eighteenth centuries, Coronado was an area largely dedicated to agrarian pursuits. Being located in a savannah plain, Coronado has the meteorological distinction of being in the "arco secco" (dry arch) resulting in having less rainfall than the rest of the country.
Modern day Coronado began to take shape when it was first founded in 1941 by an entrepreneur, developer and pioneer named Bob Eisenmann. His vision was to build a luxury high-rise oceanfront resort with amenities like a golf course, and private residences where owners could relax and enjoy tropical living. Though many doubted that this concept would ever take hold so far from Panama City, Coronado has evolved into one of the preferred expat and tourists locations in Central America.
Easy To Get To, Easy To Get Around In
Ironically, one of the biggest criticisms about Coronado as a resort location was how long it took to get there from Panama City. In 1941, completing that drive could take two to three hours. However, with the completion of the Inter-American Highway in 1967, Coronado is now only a one hour drive on good roads. If driving is not a desirable option, the long distance bus from Panama City to the area is also only about an hour's travel time.
Getting to Panama City from the US is extremely convenient. There are a large number of regularly scheduled international flights into Tocumen International Airport from several major cities. There are a number of airport transfer companies that can arrange private service to the resort area.
Once there, there are a number of options to getting around in Coronado. Rental cars (there are three agencies in the community), ATVs, scooters, golf carts, motorcycles and taxis are used to get from point A to point B. If going to one of the smaller villages nearby is of interest, there are also companies that can arrange private transportation to and from these locations
Life In Coronado
While Coronado, as a region, encompasses a number of small fishing villages as well as the major resort area, the development itself is a gated community. Within its confines, expats can find all of the modern conveniences of a contemporary beach and resort location. A shopping mall with many stores catering to expats and a new hospital are just some of the features that Coronado offers.
Being free of the congestion and pollution found too often in many major tourist cities, Coronado's collection of shops, gourmet restaurants, bars and clubs, as well as 24-hour convenience stores provide the convenience of home in a tropical oasis that seems to be a world onto itself.
The centerpiece of this community is the Coronado Beach & Golf Resort. Perhaps the most established of Pacific resorts in the region, the luxury rooms, pools, spas, marinas and, of course, a challenging, well-maintained 18 hole golf course, make getting to the beach, itself, a challenge.
Even the beach at Coronado is something special. Black and white sand gives a salt-and-pepper look that is hard to duplicate elsewhere. As one of the most developed areas along the Pacific coast, it is small wonder that expats, as well as more affluent Panamanians, have been drawn here to vacation and relocate.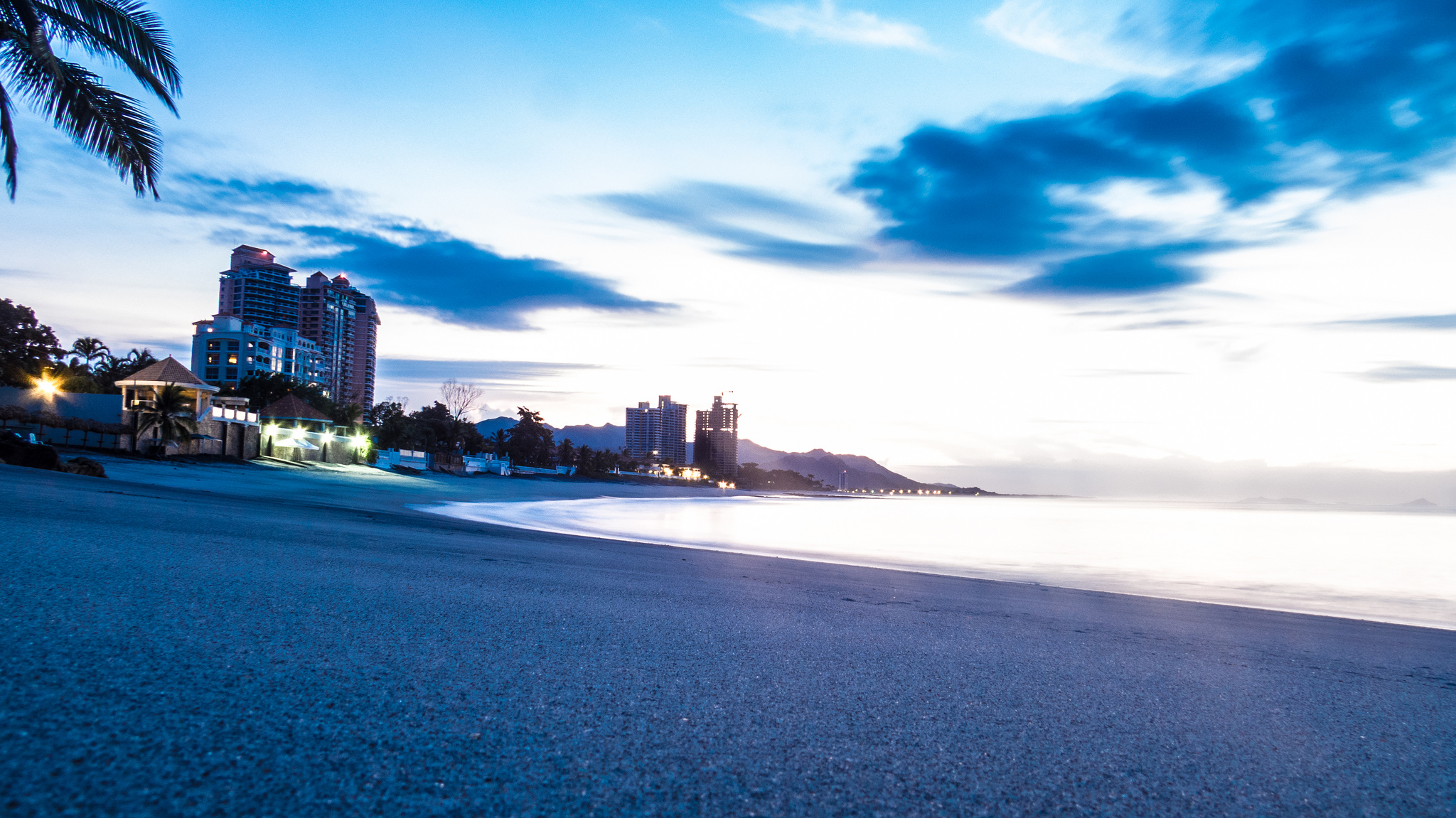 Coronado Is Still Growing
Coronado continues to be one of the most desirable expat locations throughout Latin America. The established expat community, modern amenities, solid infrastructure, and the important fact that English, while not the official language, is widely used throughout the resort, combine to make the idea of living and/or retiring there extremely attractive.
Resort living is not everyone's idea of paradise. Fortunately, there are a number of options within Coronado that can range from a comfortable apartment, a private home away from
"the madding crowd" or a bungalow that offers a great view of the beach and the ocean beyond. Rental rates also vary; ranging from around $700 per month to upwards of $3000, depending on the amenities included.
The potential for growth in the nearby region is also strong. As the demand for residential options increases with the flow of tourists and expats, investors have the opportunity to become part of the expansion that has a high degree of a positive return on investment. Property values are on the rebound from the 2008 crisis and can be expected to increase in the future. Though it is not the most inexpensive of Central American destinations, the cost of living in Coronado is still reasonable.
As the US dollar is legal currency in Panama, there won't be any need to worry about exchange rates or international fees being assessed in Coronado. Importantly, it becomes much easier to purchase or rent real estate knowing up front exactly what the cost will be.
Panama's favorable residency and work rules have also added to Coronado's desirability. For expats who are looking for new vistas to reinvent and rediscover themselves, the welcoming and familiar community of Coronado may the perfect location to begin that next new phase of living.
Everything About Panama Residency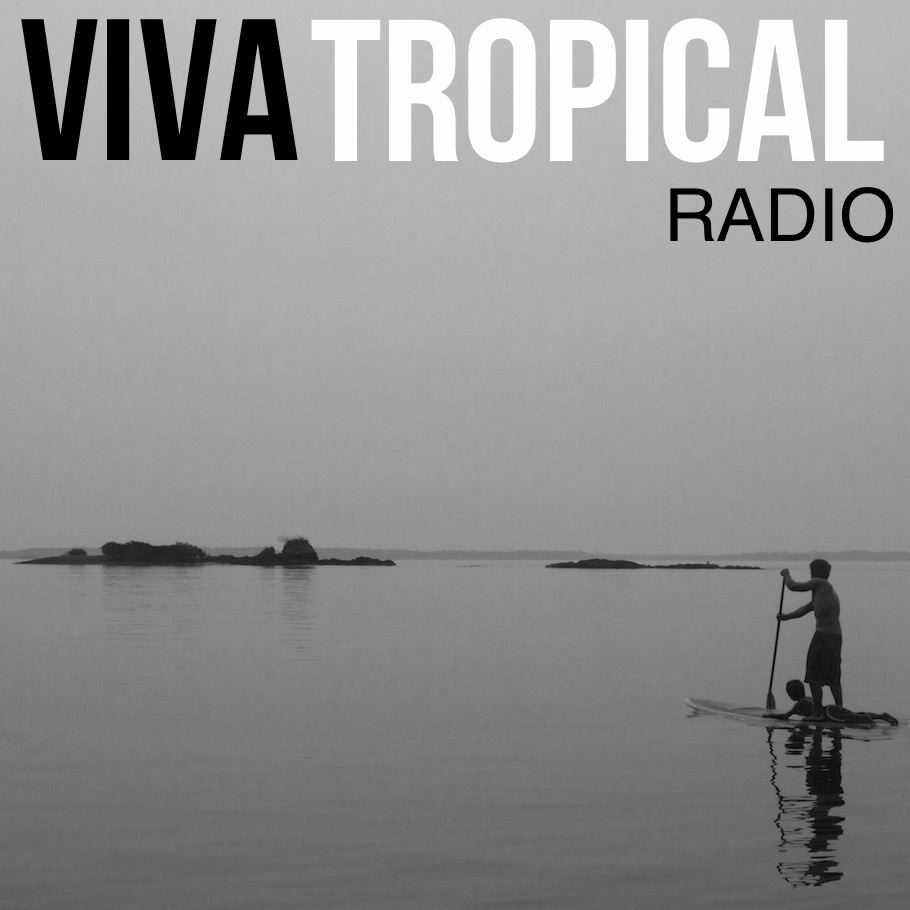 Find out everything you need to know about Panama Residency. What program is right for you?
More Coronado Resources
In addition to our Coronado resource page that has all sort of articles, here are a few other great sites to help you dig deeper.