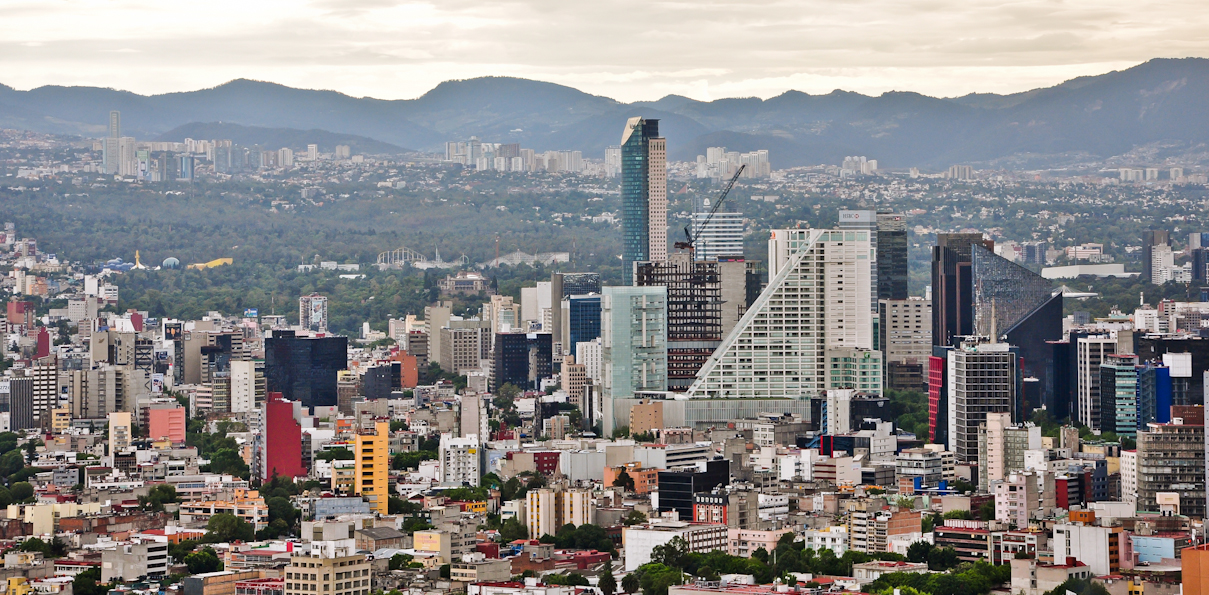 Population: Just over 8,500,000
Average Annual Temp: 60°F
Real Estate Prediction Meter (4 of 10)
Quality of Life (4 of 10)
This bustling metropolis is an important hub for expats, retirees, and investors alike. As the capital of Mexico, and the largest city in North America (estimated at over 9 million people), Mexico City combines the convenience of modern day amenities, colonial ambiance, historic and cultural sites, with great entertainment options and a wide range of accommodations, making it one of the most desirable locations in Latin America.
Mexico City has always been the center of the Mexican universe. From its pre-Columbian glory as Tenochtitlan, capital of the Aztec Empire, to the seat of power in New Spain (Mexico), to becoming one of the richest metropolitan areas in the world, this lively urban center has everything one would expect of a cosmopolitan location blended with old world charm.
The outlook for investing in Mexico City is good. As the city continues to reinvent itself as a cultural and culinary hub, and one of the most liberal cities in Central and South America, finding colonial era properties that can be restored has been a major focus of expat activity. New construction projects are also creating opportunities to grow positive returns on initial expenditures.
More Mexico City Resources
Here are a few other great sites to help you dig deeper.