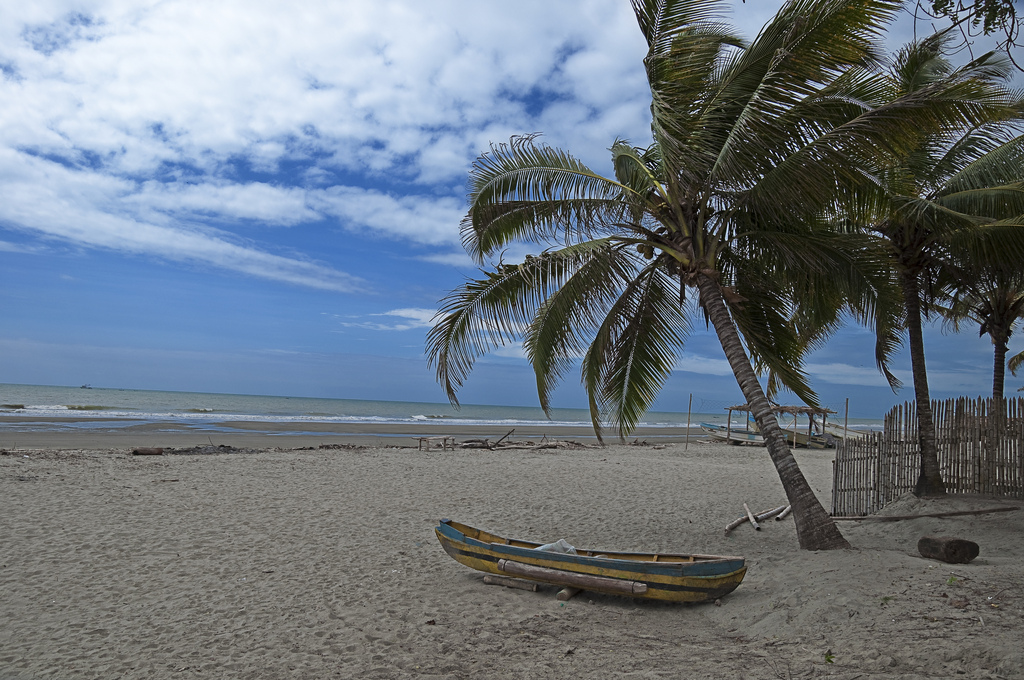 Population: Just over 15,000
Average Annual Temp: 88°F
Real Estate Prediction Meter (10 of 10)
Quality of Life (6 of 10)
Rounding out our top 10 is Canoa, Ecuador. This rustic fishing village, located north of Bahia de Caráquez , in the Manabi province, has the longest stretch of beach (17km) in Ecuador. Like its neighbors to the south, San Clemente, Bahia, Manta and Crucita, Canoa is poised to become part of the "Gold Coast" of Ecuador.
The village first appeared on the map (literally) in the 1700s. A Jesuit priest, Juan de Velasco y Pérez Petroche, authored a book, Historia del Reino de Quito (History of the Kingdom of Quito), detailing the region's historical roots. On a map in that work, the tiny community of Pantaguas o Pintagua was identified where present day Canoa now exists. The beach, itself, was not formally recognized by the Ecuadoran government until the twentieth century and, at the conclusion of the 1990s, was officially registered as part of the Canton San Vicente.
Life Can Be A Beach
Canoa has become a favorite destination for enthusiasts of adrenaline-filled activities such as surfing, stand-up paddle boarding and paragliding. There are also a number of tours that offer visitors the chance to explore nearby caves via kayak and other options. For those whose interests run to experiencing the natural beauty of the region, tours to Isla Corazón (between San Vicente and Bahia) showcase bird watching and navigating the mangrove swamps by canoe.
The vibe in Canoa is definitely, a laid-back, party atmosphere typical of beach towns everywhere. Since the village is not very developed, accommodations and food are much less expensive than in other places. This can be both a plus and a minus–depending on what kind of lifestyle is desired. Those looking for a higher-end type of living will find limited choices; conversely, for expats seeking a less complicated life, immersed in a local culture, Canoa may be a destination of choice.
Transporting To Paradise
There are no international flights that provide direct access to the Central Pacific region of Ecuador. However, regular domestic flights from Quito to the cities of Manta and Portoviejo are making access to communities like Canoa a less cumbersome experience. Regular bus service to San Vicente/ Bahia from either city can provide the connection to taking one of the regular buses to Canoa.
Another option is to take the direct bus that runs between Quito and Canoa. The cost for this ride is only about $10; the travel time is about seven hours but, since departure is around 11:00 p.m., sleeping during the trip is definitely a possibility. Similarly, there are buses that run between Guayaquil and San Vicente/Bahia. Once there, it becomes a simple matter to take one of the local buses or taxis across the new Los Caras bridge to reach the beaches of Canoa.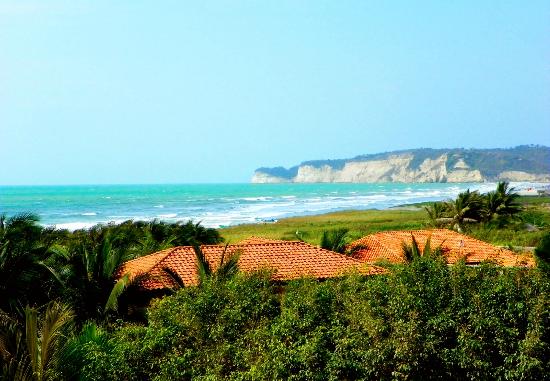 Why Canoa Is A Great Expat Opportunity
Much like Costa Rica beaches that came to the world's attention as a result of the movie, "Endless Summer II," the beaches in the Manabi province have become a real magnet for lovers of the adventure sports that have become a mainstay of this area, including Canoa. With very little development in the village, the potential for investment continues to increase.
For expats looking to find an oceanfront getaway that can be purchased economically, Canoa's market is wide open. The infrastructure is limited; however, the larger communities of San Vicente/Bahia do have larger stores, banking facilities, and other services that are accessible with just a short bus ride. Importantly, many of the hostels and the hotels in Canoa do have internet capability.
While property prices are attractive, there are limitations on where property can be owned. The designated National Security Areas, within 50km of borders or coastlines, are protected against developments. Since Canoa is a beach village, it is important to retain the services of an experienced real estate attorney in order to ascertain the status of any property that is being considered as an investment.
Ecuador continues to climb on lists of desirable destinations for retirees and expats. While the majority of the attention has been focused on larger centers like Quito and Cuenca, Canoa and its sister fishing villages on the Pacific coast are starting to garner attention as unsullied places where foreigners can come to relax, renew and reinvent themselves
Listen to a Discussion  About Canoa, Ecuador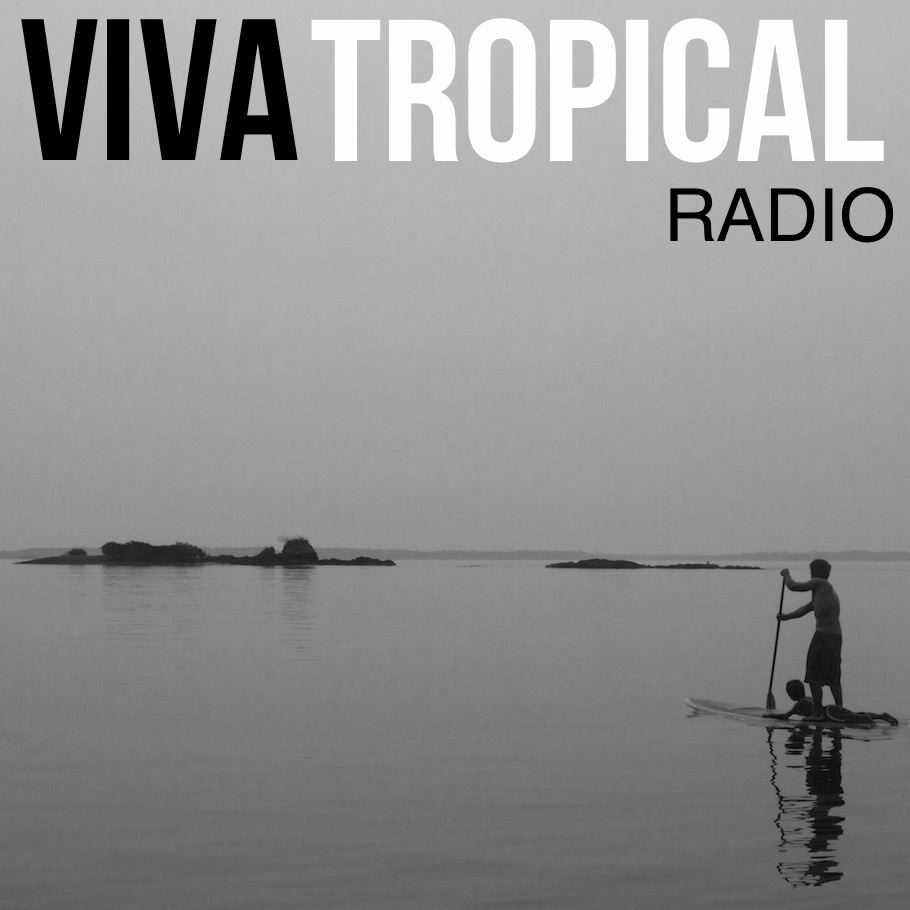 Canoa is one of our favorite up and coming areas in Ecuador. Listen to this discussion about the area with a long a time resident, investor, and hotel owner.
A Sunny Forecast For The Future
Although Canoa is small, the interest in this community as a relocation destination has lead to a steady growth of the English speaking expat community. This can make the decision to retire and live there even more appealing. The more relaxed pace of living is an invaluable quality for individuals seeking to escape the hectic pace of 21st century life.
Ecuador's extremely low property taxes are another attractive feature of buying in Canoa. Assessed at a rate between 0.025% to 0.5%, it is rare to pay more than $400 per year. Additionally those over 65 are only required to pay half of the tax assessed; this certainly is an important benefit for retirees who are living on fixed incomes.
The continued growth of the tourist industry, both in terms of foreigners and Ecuadorians, will translate into a need for more resorts and multi-unit residential projects. For investors looking for locations where the return potential is high when compared to the initial expenditures, the area around Canoa should be on the short list.
Lastly, with the US dollar as the official currency, expats of all types (adrenaline junkies, retirees, and development-minded investors) can enjoy Canoa's beaches, bohemian atmosphere, and tropical weather without having to deal with issues involving conversion concerns, exchange fees, and the like. Truly, Canoa is a beach oasis in the making.
More Canoa Resources
In addition to our Canoa resource page that has all sort of articles, here are a few other great sites to help you dig deeper.