Population: Just over 14,000
Average Annual Temp: 75°F
Real Estate Prediction Meter (6 of 10)
Quality of Life (8 of 10)
Why We Love Escazú, Costa Rica
Escazú, Costa Rica is a unique blend of high-end residences and amenities with a Tico village lifestyle. As a result, it's become one of the most desirable locations for retirees, expats, and investors throughout Central America. The city is widely acknowledged as the home of the country's economic and political elite. Located on the slopes of Cerros de Escazú, three distinct neighborhoods make up the community of Escazú. San Rafael, at the bottom of the hill, is much like many suburban areas in the U.S., with tract and cluster-style housing, abundant strip malls and restaurants. Escazú Centro is like a step back in time with small, cluttered streets, open air taverns and eateries and an unhurried pace of life that is definitively Tico in style. At the pinnacle of the hillside, San Antonio is a curious mixture of luxury estates with stunning mountain views and humble, small dwellings.
The close proximity to Juan Santamaria Airport, with its many regularly scheduled international flights, has made getting to and from Escazú very convenient. The number of top quality hotels, in and around the city, also makes it a preferred destination for visitors looking for a comfortable base of operations to begin their Costa Rican adventures.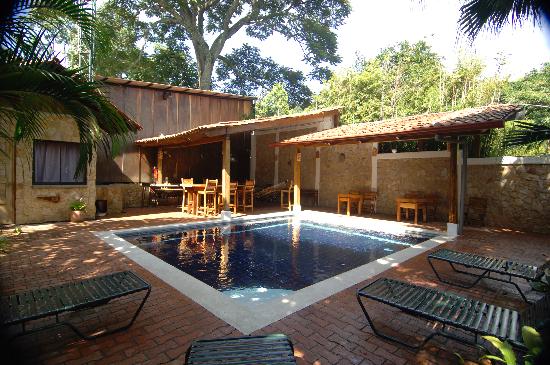 Who Else Will Love Escazú, Costa Rica
Escazú is the perfect location for expats and retirees looking for a well established, English speaking community with higher end housing, lots of entertainment options, great amenities, and in close proximity to the airports. Investors who are looking for turn-key opportunities that promise a good return on their initial cash outlay will find that properties in Escazú are both attractive and marketable.
Escazú, Costa Rica Investment Outlook
Escazú has been able to sustain its marketability and investment value even during the economic crisis of 2008. The revival of the housing market has been reflected in the consistently rising values of properties in and around Escazú. New construction is also a dramatic reflection of the growth and interest in this region of Costa Rica.
More Escazú Resources
In addition to our Escazú resource page that has all sort of articles, here are a few other great sites to help you dig deeper.