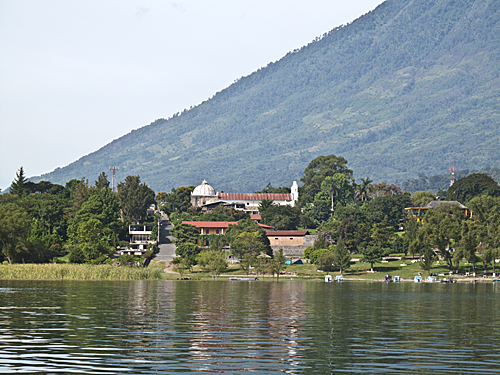 Population: Just over 17,959
Average Annual Temp: 72°F
Real Estate Prediction Meter (4 of 10)
Quality of Life (7 of 10)
San Lucas is unique among the small villages that are on the shores of Lake Atitlán, which Aldous Huxley once called "the most beautiful lake in the world." This tiny settlement (roughly 15,000 people) is almost entirely Kaqchikel Mayan who settled in the region in the late 15th century. As a result, it's perfect for expats and retirees seeking a more rustic and basic way of life, free from the tourist trappings.
Surrounded by lush vegetation, coffee plantations, and sitting in the shadow of Volcán Tolimán, the climate has been referred to as an "eternal spring", with moderate temperatures throughout both dry and rainy seasons. San Lucas is also known for the work of the San Lucas Mission, one of the best known in Guatemala. Since its founding around 1584, the Mission has been devoted to the total betterment of the individual, mentally, spiritually, and physically.
There is steady improvement in the investment outlook for San Lucas and other villages surrounding Lake Atitlán. As the political situation in Guatemala has stabilized, there is a renewed effort to attract investors and developers to the region. Infrastructure improvements are also increasing the marketability and access of these communities.
More San Lucas Resources
Here are a few other great sites to help you dig deeper.