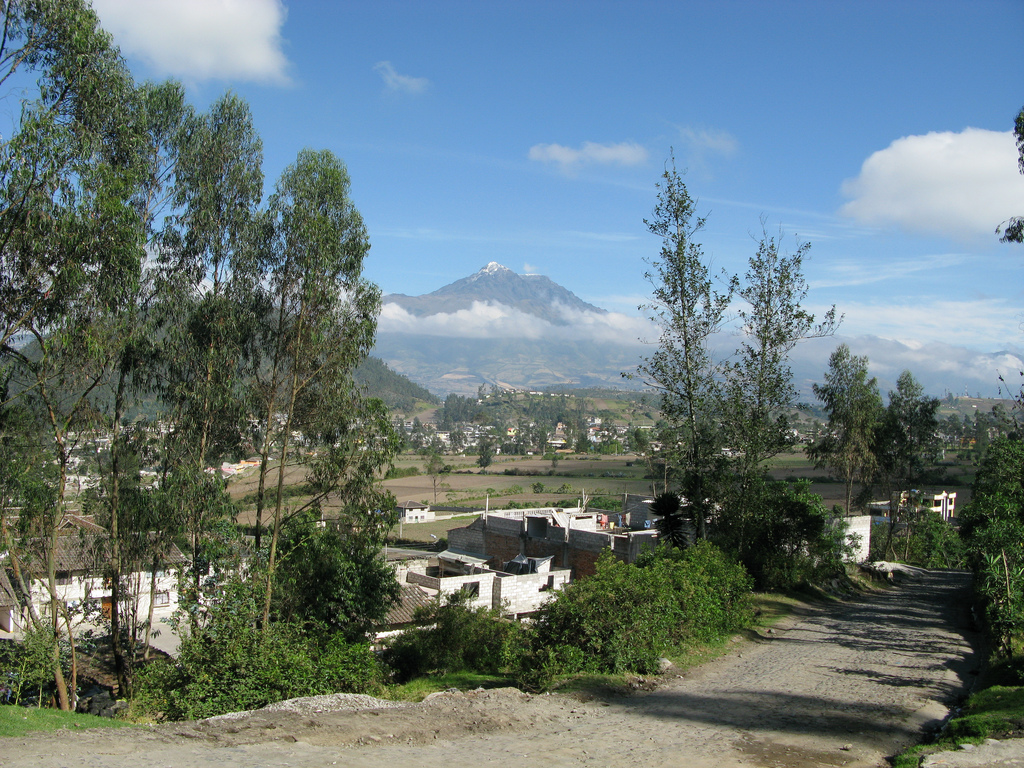 Population: Just over 9,000
Average Annual Temp: 70°F
Real Estate Prediction Meter (6 of 10)
Quality of Life (6 of 10)
Cotacachi is a small scenic village in northern Ecuador, situated at 8,000 feet and just 17 miles north of the equator. This Andean artisan village, with impeccable volcano views, is famous for its handcrafted leather goods. The native Quechua culture is friendly, spiritual and immersed in tradition. Local markets provide fresh fruits and veggies, hand-woven goods, and other necessities for daily life.
Expats choose Cotacachi for its ideal spring-like climate, low cost of living, and tranquil healthy lifestyle. Restaurants and bars provide a lively social scene for the 400 and growing expat population. Expat daily activities include hiking, horseback riding, fishing and watersports, and visits to nearby mineral springs. The new international airport in Quito is just 90 minutes away.
Cotacachi's growing expat population has prompted new construction of gated communities for expats outside of town. Estate parcels, apartments and single family homes are widespread. And real estate costs here are are uniquely low. Cotacachi is an ideal haven for wellness-minded expats, and entrepreneurs interested in providing healing and spiritual services. Investor opportunities are abundant.
More Cotacachi Resources
In addition to our Cotacachi resource page that has all sort of articles, here are a few other great sites to help you dig deeper.